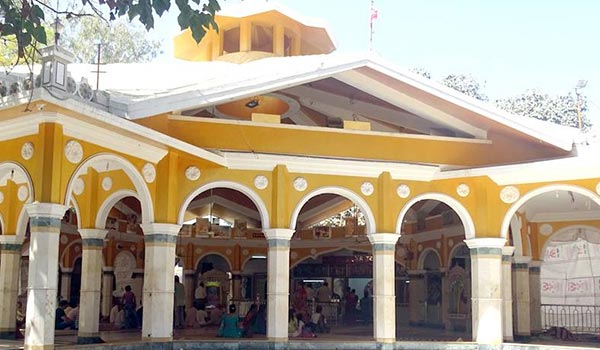 DAY 1
ARRIVE AHMEDABAD-LITTLE RANN OF KUTCH (110 Kms)
After breakfast drive to Dasada / Bajana, and proceed for full day jeep safari into the Little Rann Of Kutch.
The Little RannOf Kutch: The highlight of this sanctuary is the Asiatic Wild Ass or 'Gudkhur' that is endemic to the region and is one of the most endangered species in the world. Other mammals that could be seen are nilgai, black buck antelope, chinkara gazelle, Indian wolf, Indian desert foxes, jackals and lesser cats. Also is a paradise for bird watchers.The key dryland birds are Mcqueen'shoubara bustard, chestnut bellied and spotted sandgrouse, Indian coursedr, 13 speices of larks and sparrow larks, 5 of quails (including buttonquails), thick-knee, desert warbler, desert and variable wheatear, aquila eagles, short toed snake eagle, six species of falcon and three harriers. Five species of vulture have been recorded. Apart from all these you can hope to see greater and lesser flamingo, three speices of pelican, spoonbill, demossille and common cranes, and a number of ducks in flocks of several thousand during winters.
Overnight stay at Rann Of Kutch.
DAY 2
LITTLE RANN OF KUTCH
Enjoy morning and evening safari in the Little Rann Of Kutch.
Overnight stay at Rann Of Kutch.
DAY 3
LITTLE RANN OF KUTCH – SASANGIR (340 KMs)
After breakfast drive to Sasan Gir. Arrivals at Sasan Gir check in at Hotel.
Enjoy evening jungle safari of Sasan Gir Sanctuary – the last home of the Asiatic Lion.
GIR – Is the only place in the world outside Africa, where the lion can be seen in his natural habitat. Gir's bio-diversity rivals any National Park in India. The forest harbors a variety of smaller animals and birds. Other predators are Panther and the Hyena. The Indian Deer, Sambar, Spotted deer, Blue bull, Chinkara and the Chowsingha (four horned antelope) are found here, along with the bear and the long tailed langur.
NOTE: Sasan Gir Sanctuary remains closed from 15th June to 15th Oct. every year.
Overnight at Sasan Gir.
DAY 4
SASANGIR – SOMNATH – SASANGIR (100 KMs)
Today morning Enjoy Jungle safari. Followed by  an excursion to the famous Somnath Temple.
Somnath: One of the most revered and an important center of culture and nationalism. The legendary temple contains a 'Jyotirlinga'. This temple destroyed, built & rebuilt several times, it represents the eternal beauty & strength of the Indian society. The present splendid structure was rebuilt about five decades ago, at the exact spot where the original shrine was located. The iron man of India Sardar Vallabhbhai Patel was instrumental in the construction of the present temple.
Overnight at Bhavnagar.
DAY 5
SASANGIR – VELAVADAR (260 KMs)
After early breakfast drive to Bhavnagar.
On arrival, check in at hotel and later in the afternoon drive to Velavadar Black Buck Sanctuary.
Velavadar National Park: The best national park for black buck viewing in India is the 36sq km, which comprises a tapestry of grasslands and scrubby plains reminiscent of the African Savanah. The national park also provides suitable habitat for the endangered Indian wolf, the jackal, the Indian fox, the jungle cat, blue bull antelope and hare to proliferate successfully and attracts a large number of birds.
NOTE: Sanctuary remains closed from 15th June till 15th Oct. every year.
Overnight at Bhavnagar.
Today enjoy morning and evening safari at Velavadar National Park.
Overnight stay at Velavadar.
DAY 7
VELAVADAR  –  LOTHAL  –  AHMEDABAD (200 KMs) + DEPARTURE
Today we will drive to Ahmedabad 187 km enroute visiting Lothal.
Lothal: A perfect place to get an insight of the Indus Valley civilization. The most dominating site at Lothal is the massive dockyard spanning an area of 37 meters by 22 meters perhaps the greatest work of Maritime Architecture. Lothal was also famous for its arterial streets, microbes of gold, ivory and coppersmiths' workshops, potteries and underground sanitary drainage. It is located at a distance of 78 kms from Ahmedabad. (Closed on Fridays).
Drive to Airport to board evening flight for your next destination.